Self-Cleaning Strainers
Superior Cleaning Saves You Time and Money
Sure-Flo has been the leader in self-cleaning strainer technology for more than 30 years.
The benefits of Sure-Flo self-cleaning strainers are the result of continuous engineering improvement. They are built better and offer superior cleaning to maximize the performance of your irrigation system.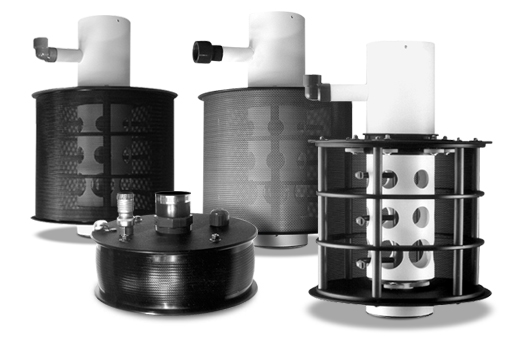 Self-Cleaning Strainers
(Click on any product image for details)
SCS2 Self-Cleaning Strainer (50 GPM)
Superior Cleaning
Screen revolves around the suction line, while stationary nozzles blow off and push away debris, creating a debris-free zone around the pump's intake.
Saves Time and Money
With a clean suction screen, your pump operates efficiently, delivering water to your field in less time and using less energy.
Built Better
Internal suction tube creates even through-screen velocity, utilizing the entire height of the cylinder screen.
Fish-Friendly
Small strainer screen holes and low-velocity water flows meet government regulations for protection of fish.
We Eliminate Hot Spots
Our strainers are designed with internal PVC suction tube with smaller holes at the top, (nearer to the pump), and larger holes at the bottom (farther from the pump) to even the draw or suction across the entire height of the cylinder screen. This prevents water from flowing in harder at the top of the screen, which leads to "hot spots." (Clogging). Our screens utilize the full surface area for extremely consistent through-screen velocity, which maximizes the effectiveness of the cleaning nozzles.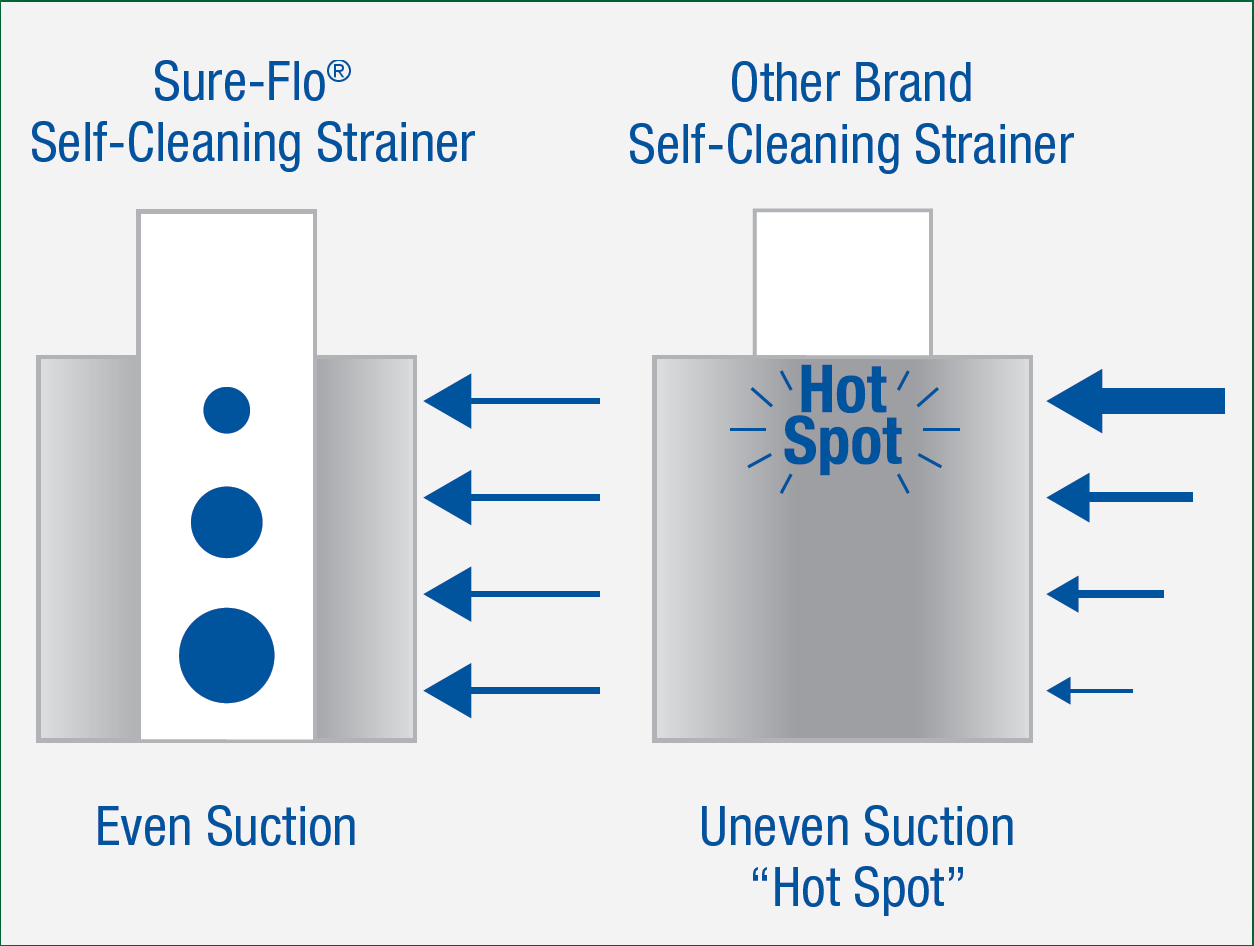 Self-Cleaning Strainer Resources