About Us
Founded in 1932, Sure-Flo has been a leader in the production of irrigation and suction line products for the agriculture, turf-management and water treatment industries. Sure-Flo foot valves have set the standard for over 80 years, while our full line of strainers – both standard and self-cleaning – have been the choice of municipal, farm and golf course maintenance professionals since their introduction 30 years ago. We also offer a complete range of suction accessories, including couplers, elbows, flanges, plugs and adapters.
Sure-Flo is the premier manufacturer of aluminum foot valves and strainers, making us the clear choice when strong, lightweight systems and components are called for.
Sure-Flo is a fourth-generation family run business. Founded by A.S. Lyndon at the beginning of the Great Depression, Sure-Flo survived and grew through continuous product innovation, high quality manufacturing and superior customer service. These same elements make Sure-Flo the choice of leading professionals in a variety of agricultural, municipal and turf-management settings today.
Now operated by great-grandsons, Tom, Matt and Fred Wilkins, Sure-Flo continues in the tradition that has placed them amongst the most respected providers of quality irrigation equipment for over 80 years.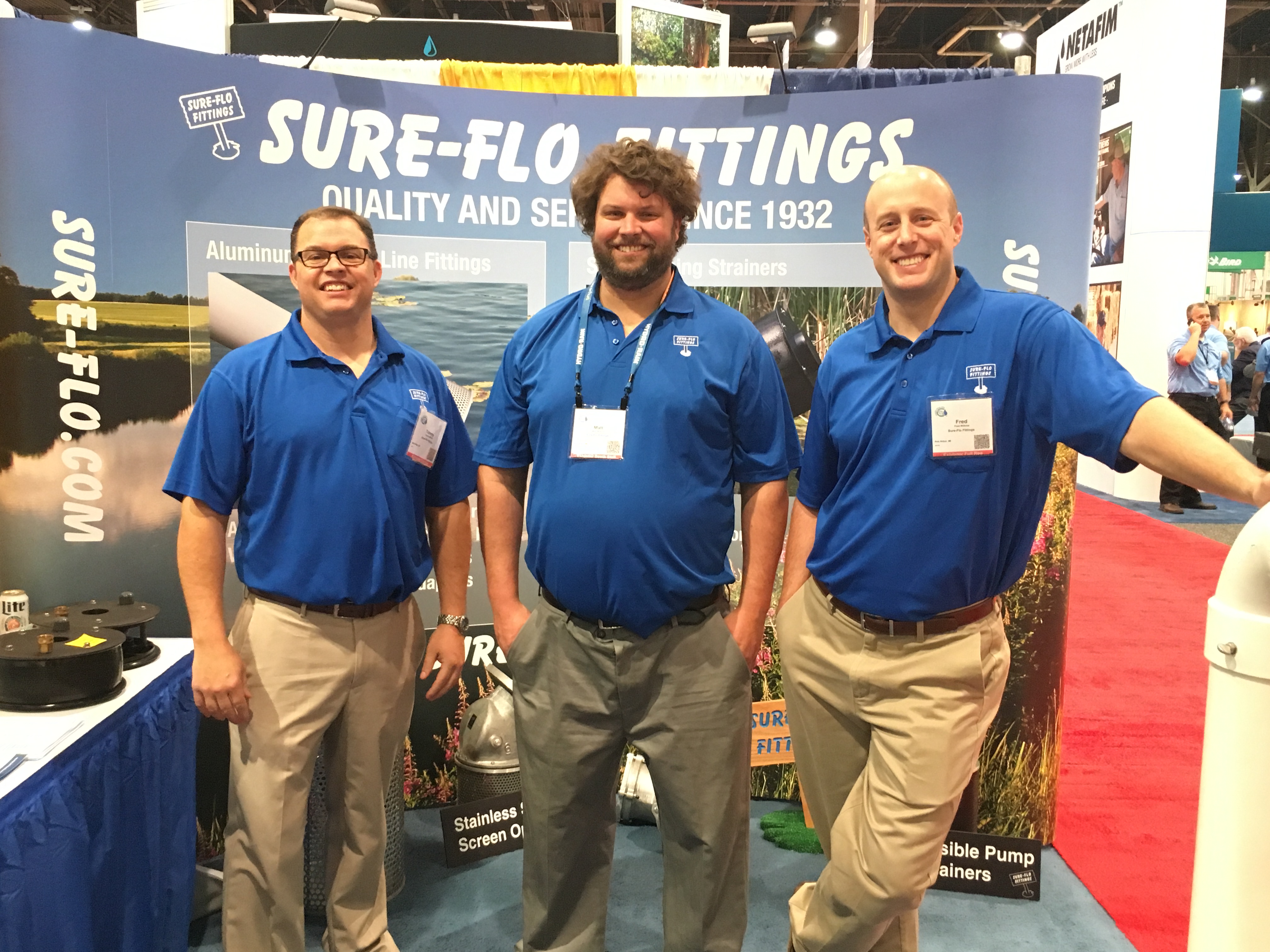 Tom, Matt and Fred Wilkins